Please, Puppy, Please is the second book I've read so far by a celebrity author. (For those keeping count at home, I read Queen of the Scene by Queen Latifah early this week.)
Go read this book now.
Read it twice. Or three times.
Read it to a kid, then see if they ask you to read it again.
This is the first book our son has ever requested over and over again. Tonight we read it at bedtime. He immediately requested a second reading. I was able to sneak in Llama Llama Red Pajama (Dewdney), but didn't make it half way through Brown Bear (Martin, Carle) before more requests for "Puppy! Puppy! Puppy! Prease? Prease? Prease?"
Our son is 20 months old. He knows what he likes.
Puppies. Cats. Red balls. Repetitive words that he knows.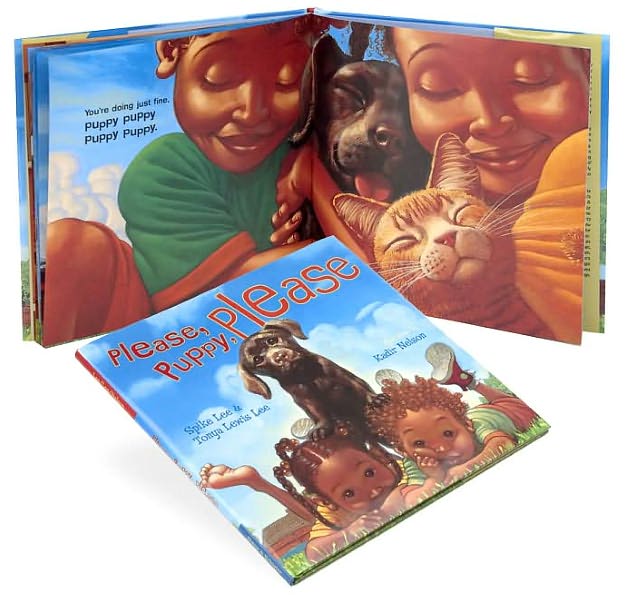 Of course, I couldn't help but enjoy Please, Baby, Please, as it's something I say to him several times a night as we brush our teeth, put on pajamas, take a bath, and go night-night (not in that order, of course).
- Matthew